At Pathway, we believe that mentorship is essential to success. Unfortunately, many college clubs and organizations struggle to provide their members with the mentorship they need to excel. That's where Pathway comes in. Our platform connects underrepresented communities with alumni mentors, making it easier than ever for college organizations to provide their members with the mentorship they need to succeed.
Why Mentorship is Essential
Research shows that 76% of people think mentors are important, but only 37% have one. That means a lot of college students are missing out on the guidance and support they need to succeed in their chosen field. Developing internal mentorship requires resources that many college clubs and organizations don't have easily accessible.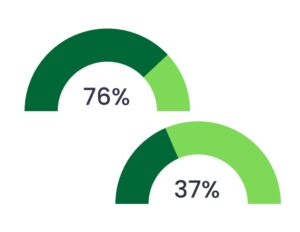 The Benefits of Mentorship
At Pathway, we understand the struggles that college organizations face when it comes to providing their members with mentorship. That's why we provide a service that allows you to simply enjoy the benefits of mentorship without the hassle of developing and implementing a mentorship program.
By partnering with Pathway, your members will be able to build relevant relationships with alumni, receive guidance to navigate the workforce, and develop a network within professionals in the field. Our service acts as a conduit for interaction across your program nationwide, providing you with a means to connect your alumni with your current members and allowing them to benefit from mentorships within your program.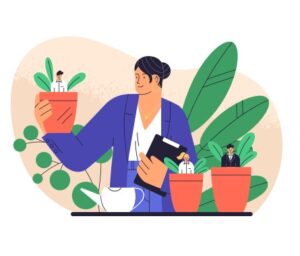 How Pathway Works!
We have created an algorithm-driven platform that creates personalized matches between members. By analyzing various key factors such as interests, backgrounds, and shared experiences, our advanced algorithm crafts tailor-made connections that enrich your club's environment and build a strong sense of community. Our state-of-the-art algorithm quickly generates optimal matches for your members and uses sophisticated technology to assess multiple factors and create deeply personalized connections. Plus, our platform is customizable, allowing you to easily adapt the algorithm to prioritize specific attributes that align with your club's values and goals.
Your Club's Choice
Your club may choose from three different mentorship structures: 1 on 1, groups, or on demand. Each member is provided a mentor on a weekly basis, giving them exposure to many alumni in a short period of time. Alternatively, students can be grouped based on attributes and provided a single mentor. They can also communicate with one another while engaging with an alumni. Whatever your choice, we provide a dashboard containing all alumni information and schedule, allowing your students to selectively choose who they would like to speak with.

Effective Communication
At Pathway, we understand the importance of effective communication. Our platform provides both internal and external communication tools to help you stay connected with your members and alumni. Internal communication will be supported by Slack, which ensures that students and alumni will be in one central spot. This encourages conversation and makes it easy for everyone to stay up-to-date with the latest news and events. Our platform also provides external communication tools that allow you to connect with other clubs and minority communities nationwide.
Education for Success
At Pathway, we believe that education is the key to success. That's why we provide access to educational resources and opportunities that can help your members excel. Our platform offers workshops on how to be a mentor or a mentee, as well as career workshops, virtual webinars, and a wiki with helpful resources. Our mentors provide unique insights, offer resources, and personalized guidance to help your members achieve their professional and personal goals.
Join the Pathway Family
As a non-profit organization, we are not currently charging for any of our services. All we ask is for your contribution via your members present and past. We're a company that values community, free thought, and innovation. We believe that everyone